RENTAL SERVICES FOR 10 FT CRYOGENIC ISO TANK CONTAINERS
Bofort offers rental services of 10 ft cryogenic ISO tank containers to specialized gas transportation companies, cryogenic gas manufacturers on- and offshore nitrogen service companies, and other end-users.
TANK SPECIFICATION: 10 FOOT – 6 BAR
KEY DATA: 10 FOOT, 7.760 LITER, 6 BAR, T75 ISO TANK CONTAINER
The container is designed as a double-walled tank with a multi-layer- insulation under vacuum, integrated in a frame-type structure with ISO-corner castings on 10′ x 8′ x 8′ 6″ dimensions. Design and manufacture are in accordance with the IMDG regulations for UN-type T75 "Portable Tanks for Liquified Gases".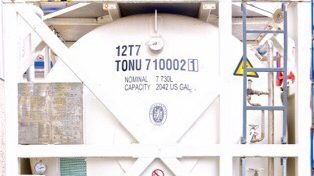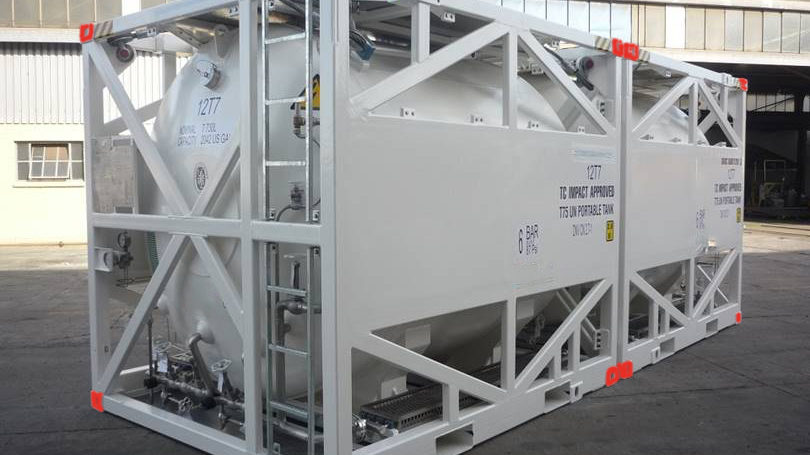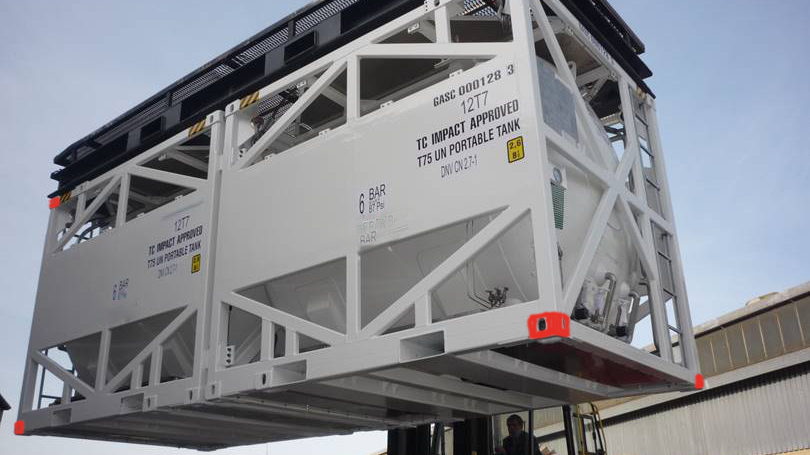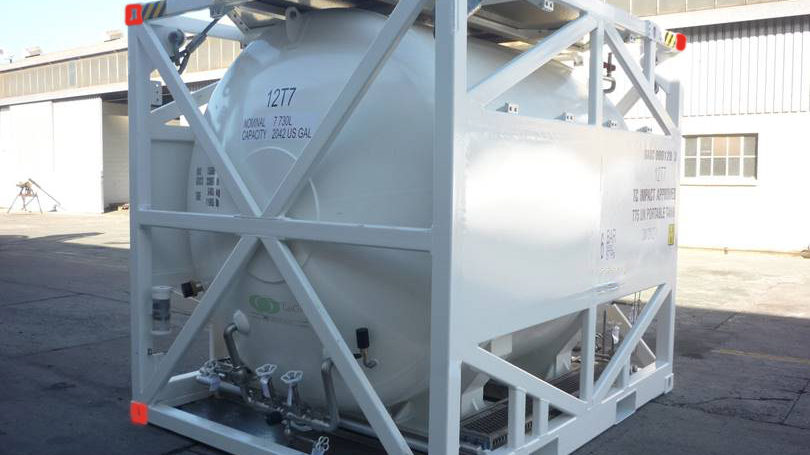 Contact us for more in depth information
TECHNICAL SPECIFICATIONS
Suitable for: LIN, LOX, LAR, LNG
Nominal water volume: 7,760 L/ 2,050 USG
Maximum Allowable Working Pressure: 6 bar/  87psi

Holding times:  Depending on products loaded. please contact us for more in depth information.

Note that the figures for holding times are applicable only if the tank container is in optimum technical condition and proper loading conditions and procedures are applied, such as :
–         pre-cooled vessel
–         product temperature close to boiling point
–         optimum loading operation and filling level

Tare Weight: 5,450 kg/ 12,015 lbs
Maximum permissible gross mass: 15,000 kg/ 33,000 lbs
Maximum payload: 9,600 kg/ 21,165 lbs
Insulation: Vacuum with multi-layer insulation
Height: 2.591 mm (8'6″)
Overall length:  3.048 mm (10′)
ISO-corner castings: 10′ x 8′ x 8 '6″ ISO dimensions
Approvals: USDOT/ADR/RID/IMDG/EN 13530 2002/ASME/MITI/Transport Canada
Pump or meter: Optional
Materials
Inner vessel: EN 10028-7 1.4311 304LN Stainless steel
Outer vessel: EN 10210 S355 J2H / Supraform TM 380
Piping panel: Stainless steel type ASTM TP 316(L)Pressure build-up vaporiser

Pressure build-up vaporiser: Aluminium finned tubes with stainless steel liner.