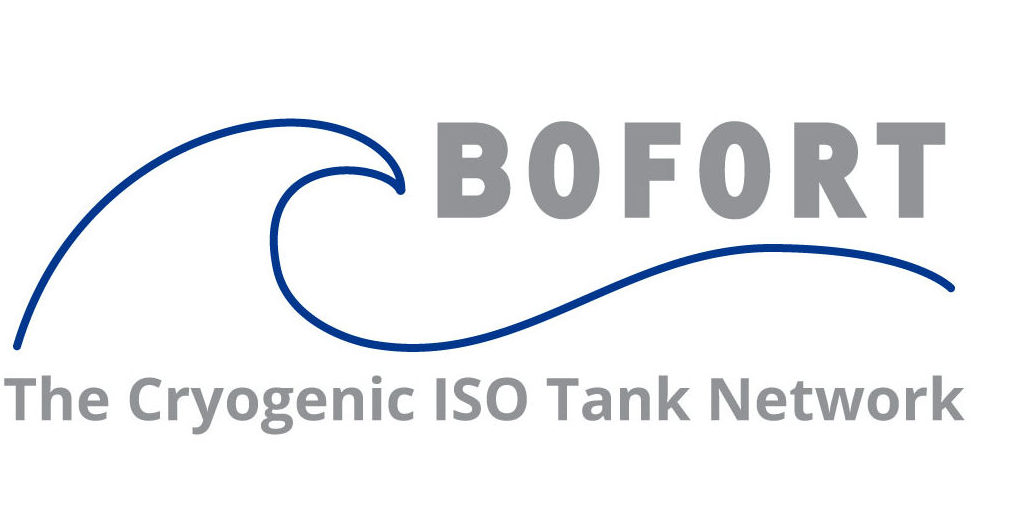 Ethylene transportation & ISO tank rental. Ethylene (UN1038)
Characteristics
Flammable.
Colourless gas with a slight odour.
Gas density is slightly lighter than air.
Source
Ethylene is mainly produced in chemical refineries by different cracking processes depending on the raw material/product stream used. In this process, heavier hydrocarbons are broken up at high temperatures to form C₂ and C₃ hydrocarbons, mainly unsaturated ethylene. Combined compression and distillation steps yield pure ethylene. Smaller volumes of ethylene are produced by passing ethyl alcohol vapours over dehydrating catalysts at 360–470°C. Ethylene may also be produced by the pyrolysis of ethane.
Applications
Ethylene is the starting material for many industrial syntheses. It is employed as an intermediate in the chemical industry and for the production of a huge variety of plastics.
Is used for the production of many major chemicals:
acetaldehyde
acetic acid
chloroethene (vinyl chloride)
dichloroethane
dichloroethene (vinylidene chloride)
epoxyethane (ethylene oxide)
ethanediol (ethylene glycol)
ethanol
ethoxyethane
ethyl chloride
ethylbenzene
phenylethene (styrene)
polychloroethene (polyvinyl chloride)
polyethene
propanoic acid
tetraethyl lead
trichloroethane
Ethylene is used as a component in calibration gases for the automotive, gas, oil and chemical industries.
it may be employed for welding and cutting, but it is not used for this purpose industrially.
Ethylene is used for controlled ripening of fruit, especially bananas. Concentrations of a few ppm only are used in warehouse atmospheres. Because of flammability considerations, it is strongly recommended to use a mixture of ethylene in nitrogen in this application.
Ethylene may require registration/authorisation to comply with local legal requirements on plant protection/growth regulator products.
It has also been used in agriculture to promote crop growth: in these cases, the gas is injected directly into the soil.
Ethylene is still used as an anaesthetic (in the US). Ethylene, for this purpose, may be classified as a medical gas in some geographies and managed according to the relevant regulation. Ethylene is used as a refrigerant, especially in the petrochemical industry. It has the ASHRAE number R-1150.
Ethylene ISO Tank Rental
We provide rental, hire and leasing services of cryogenic ISO container equipment. Our clients normally comprise:
Specialized gas transportation companies,
Cryogenic gas manufacturers,
On and offshore nitrogen service companies
And other end-users.
We build to specification to offer maximum flexibility to our clients. Our equipment is suitable to carry and store liquid nitrogen (LIN), liquid oxygen (LOX) and liquid argon (LAR).
Whilst we recognize that dedicated equipment for specific trades and products is important, most of our equipment is also suitable for carrying and storing carbon dioxide (CO²), nitrous oxide (N²O), ethylene, ethane and liquefied natural gas (LNG).
Our 20 ft and 40ft iso tank containers, in particular, can be used to transport Ethylene.

Advantages of Bofort:
Safety: All of our tanks are built in line with the highest international safety standards and in compliance with all international regulations. Bofort ISO containers are the safest means to transport specific quantities of cryogenic gases in bulk.
Intermodal: Our ISO tanks can be carried using all modes of transportation – truck, train, barge, and ship.
Ecological: Because of our tanks' suitability for intermodal transportation, distributing gases in bulk over medium and long distances can be done in a more environmentally-friendly manner, such as by rail, barge and short-sea.
Intermediate storage: Holding times of up to 100 days (depending on the type of gas and climate conditions) means that our ISO containers offer flexibility to transport and store gases in the supply chain as 'moving pipelines' and mobile buffer tanks for large industrial cleaning and maintenance jobs, pipe purging, etc.
Economic: Due to the above benefits, cryogenic tank containers often result in the optimisation of the supply chain and, therefore monetary savings.
Ethylene Tank Rental
Short-term Ethylene tank rental services
We keep a stock of Ethylene ISO tank containers at designated depots to cater to short-term needs in the market including Ethylene ISO tank hire, Ethylene ISO tank lease and Ethylene transportation Rental periods: 1 week to 6 months.
Ethylene ISO tank operating leasing
We offer UN1038 Ethylene ISO tank container rental services via medium and long-term operating lease structures – for clients who want operational and financial flexibility.
Ethylene tank finance lease structures
Ethylene ISO tank leasing services are available via finance. Our tailor-made finance lease structures cryogenic tank equipment can help to accommodate clients' specific capital structure, needs and requirements.
Consulting
In addition to its cryogenic tank container rental and leasing services, Bofort advises on and arranges lease structures for specialist cryogenic equipment such as vaporizers and cryogenic pumps.
Fleet Management
Bofort offers its services for the management of your bulk Ethylene transportation and tank container fleet. We can act as your agent or representative in the acquisition and disposal of your tank containers.
If you need mobile Ethylene storage or temporary Ethylene storage contact us to find out more.
Contact us