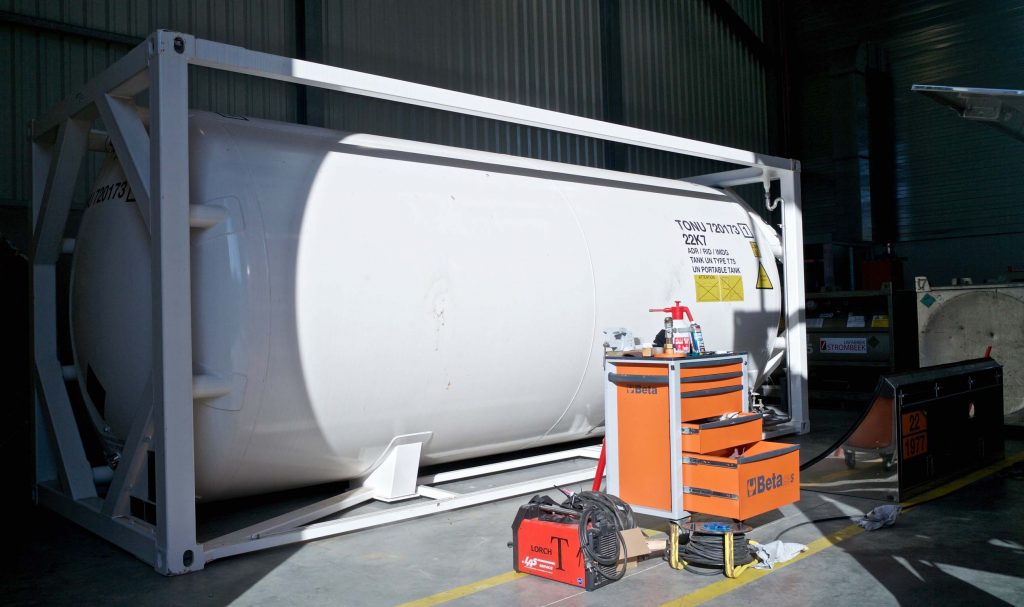 BOFORT ACADEMY
The Bofort Academy provides an online training and certification program to familiarize or increase the knowledge of mechanics working in maintenance and repair of cryogenic ISO tank containers.
A number of physical concepts are presented which are necessary to better understand the tasks, how to organize and perform them in maximum safety.
You will need a login and password to access the course which will be provided to you from your Bofort trainer.
What does it cover?
Bofort Academy e-learning courses provide guidance on the safe and competent operation of a cryogenic ISO tank container. This includes in-depth information on cryogenic gasses, components of the ISO tank and their use, regulations pertaining to the ISO tank, operating the tank and finally depot services including inspection, cleaning, repairs, and testing. On completion, the student should have a comprehensive awareness of the cryogenic ISO tank container and be prepared to contribute to its safe and efficient use.
The lessons allow users to achieve the general and measurable awareness and additionally provides a step towards function specific training on a range of industry disciplines.
Who should complete the course?
All personnel directly and indirectly involved in the use of cryogenic ISO tank containers including operators, carriers by road/rail/sea, lessees, surveyors and  depot service providers.
How does it work?
The course comprises of four modules:
Introduction to cryogenic gases:  physics and chemistry
Cryogenic ISO tank container basics
Cryogenic ISO tank maintenance and repair
Fundamentals of Vacuum
Modules are divided into a series of lessons. Each lesson is followed by questions for the student to answer before progressing to the next lesson. The course allows flexible learning; students can log in and out as they please. In total  time the student might require is about 4 hours to complete each module. A certificate of course completion is issued as a record of the course.
The Bofort Academy e-learning courses are developed and designed by Bofort, the cryogenic ISO Tank container lease specialists
Participation to the course means that you agree with the general courseware terms and conditions. (please review before participations)
If you would like to be informed when there are new courses online just send an email to bofortacademy@bofort.be.