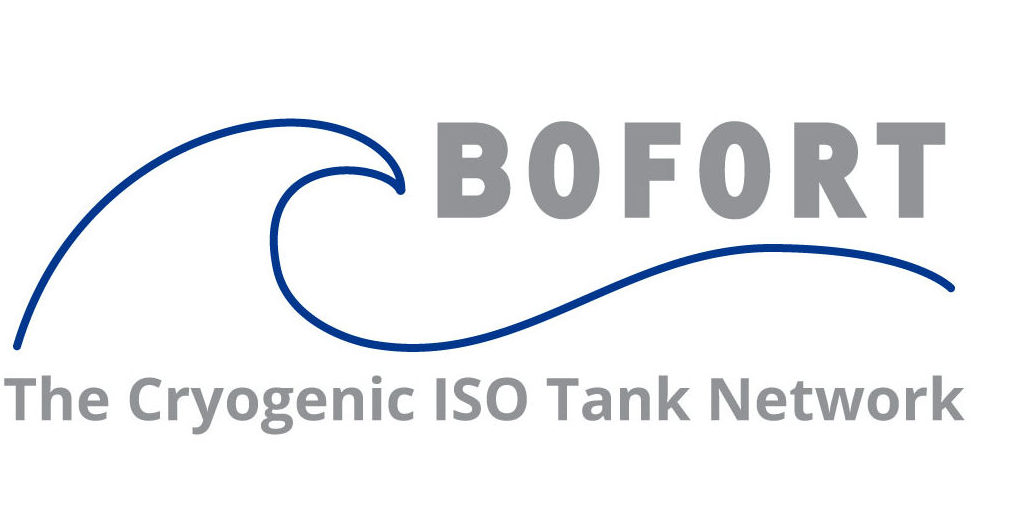 Argon ISO tank rental – Argon (UN1951)
Argon characteristics
Colourless and odourless gas.
Non-reactive. Inert.
Asphyxiant in high concentrations.
Gas density is heavier than air.
Source
The most common source of argon is an air separation plant. Air contains approx. 0.93% (vol.) argon. A crude argon stream containing up to 5% oxygen is removed from the main air separation column via a secondary ("side-arm") column. The crude argon is then further purified to produce the various commercial grades required. Argon may also be recovered from the exhaust streams of certain ammonia plants.
Argon ISO tank hire:
Our 10 ft and 20 foot iso cryogenic tank containers can be used in many applications for Argon and can be prepared to meet a range of purities, from industrial to medical.
Applications
Argon is one of the most common carrier gases in gas chromatography. Argon is used as a carrier gas in sputtering, plasma etching and ion implantations and as a blanket atmosphere in crystal growth.
Argon is also the choice gas for ICP spectroscopy (Inductively Coupled Plasma spectroscopy). One of the most common applications of argon, either pure or in various mixtures, is as a shielding gas for arc welding.
Many Geiger-counting tubes contain argon or argon mixed with organic vapours or other gases, for example, 10% methane in argon.
Argon is one of the principal gases used for filling incandescent (filament) lamps, generally in a mixture with nitrogen, krypton or neon, for phosphorescent tubes in mixtures with neon, helium and mercury vapour and for thyratron radio tubes, in mixtures with neon.
The argon-oxygen decarburising (AOD) process is the most common method of refining stainless steel and uses large quantities of both gases supplied either in liquid form or via pipeline from an on-site plant.
The pharmaceutical industry uses argon to displace oxygen in the top of intravenous drug containers, extending product shelf-life. Liquid argon is used in cryosurgery, e.g. cryoablation, to destroy cancer cells. Argon, R-740, is used in gas mixtures for non-CFC ultra-low temperature refrigeration applications.
Argon is used in atomic absorption spectrometry as a blanket gas in the graphite furnace.
It is used in blends with, for example, fluorine and helium excimer lasers.
And used as an insulation gas in high-efficiency multipane windows to improve thermal insulation.
Argon is used in the iron and steel industry to prevent oxidation of molten metals and alloys and for degassing and desulphurization of molten steel and iron baths.
In a mixture with hydrogen, it's often used as a protective atmosphere for the heat treatment of certain metals, particularly those which are susceptible to nitriding when treated in a nitrogen-based atmosphere.
This includes stainless steels and many different specialised and, therefore, small-scale applications.
Argon is used for wine preservation to eliminate air using heavier argon to prevent oxidation and extend the product quality for opened bottles and barrels.
It's, sometimes in combination with nitrogen, used to inflate airbags.
Argon is used, often in combination with nitrogen and/or carbon dioxide, as a clean fire-extinguishing gas since the inert properties do not damage any materials extinguished.
Argon is used in the laboratory as a purge gas or balance gas in gas mixture.
Argon Tank Rental
Bofort offers hire and rental services of cryogenic ISO tank container equipment. Our clients are specialized gas transportation companies, cryogenic gas manufacturers, both on and offshore nitrogen service companies and other end-users.
We normally build to specification to offer as much flexibility to our customers as possible. All of our equipment is ideal to carry and store liquid nitrogen (LIN), liquid oxygen (LOX) and liquid argon (LAR).
Whilst we recognize the importance of dedicated equipment for specific trades and products, most of our equipment is also appropriate for carrying and storing carbon dioxide (CO²), nitrous oxide (N²O), ethylene, ethane and liquefied natural gas (LNG).
Advantages of Bofort:
Safety: Bofort tanks are built in line with the highest international safety standards and comply with all international regulations. They are the safest means to transport specific quantities of cryogenic gases in bulk.
Intermodal: Our tanks can be carried using all modes of transportation: truck, train, barge, ship.
Ecological: Because of our tanks' suitability for intermodal transportation, the distribution of gases in bulk over both medium and long distances can be done by more environmentally-friendly means, such as rail, barge and short-sea.
Intermediate storage: Holding times of up to 100 days (depending on the type of gas and climate conditions) means that tank containers offer flexibility to transport and store gases in the supply chain as 'moving pipelines' and mobile buffer tanks for large industrial cleaning and maintenance jobs, pipe purging, etc.
Economic: Owing to the features listed above, cryogenic tank containers often result in the optimisation of the supply chain and therefore monetary savings.
Short-term Argon tank rental services
We keep a stock of Argon ISO tank containers at designated depots to cater to short-term needs in the market including Argon ISO tank leasing, temporary Argon storage and mobile Argon storage. Rental periods: 1 week to 6 months.
Argon ISO tank operating leasing
We offer UN1951 liquid Argon ISO tank container rental services under medium and long-term operating lease structures for clients looking for operational and financial flexibility.
Argon tank finance lease structures
Argon ISO tank container leasing services are also available via finance. Our tailor-made finance lease structures on selected cryogenic tank equipment accommodate clients' specific capital structure needs and requirements.
Consulting
Coupled with its cryogenic tank container rental and leasing services, Bofort is also able to advise on and arrange lease structures for specialist cryogenic equipment such as pumps and vaporizers. and pumps.
Fleet Management
Bofort offers its services to manage your Argon ISO tank hire, argon transportation and your cryogenic tank container fleet. We can also act as your agent or representative in the acquisition and disposal of your tank containers.
Contact us to find out more about our Argon cryogenic ISO tank containers and argon gas transportation.