THE GLOBAL IMPORTANCE OF LNG
LNG has been a proven technology for nearly 45 years in a number of countries around the world, including France, Belgium, Spain, Korea, and the U.S. The world's biggest LNG user is Japan, which depends on imported LNG to meet close to 100% of its natural gas needs.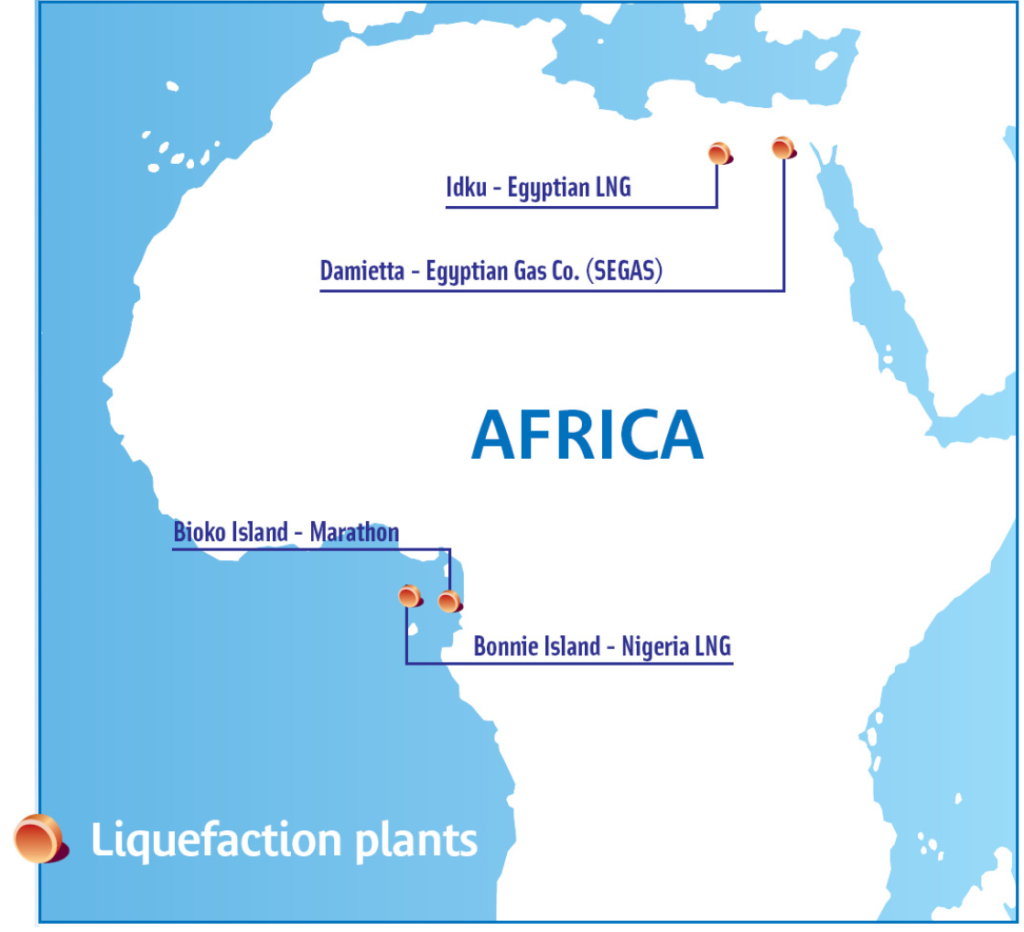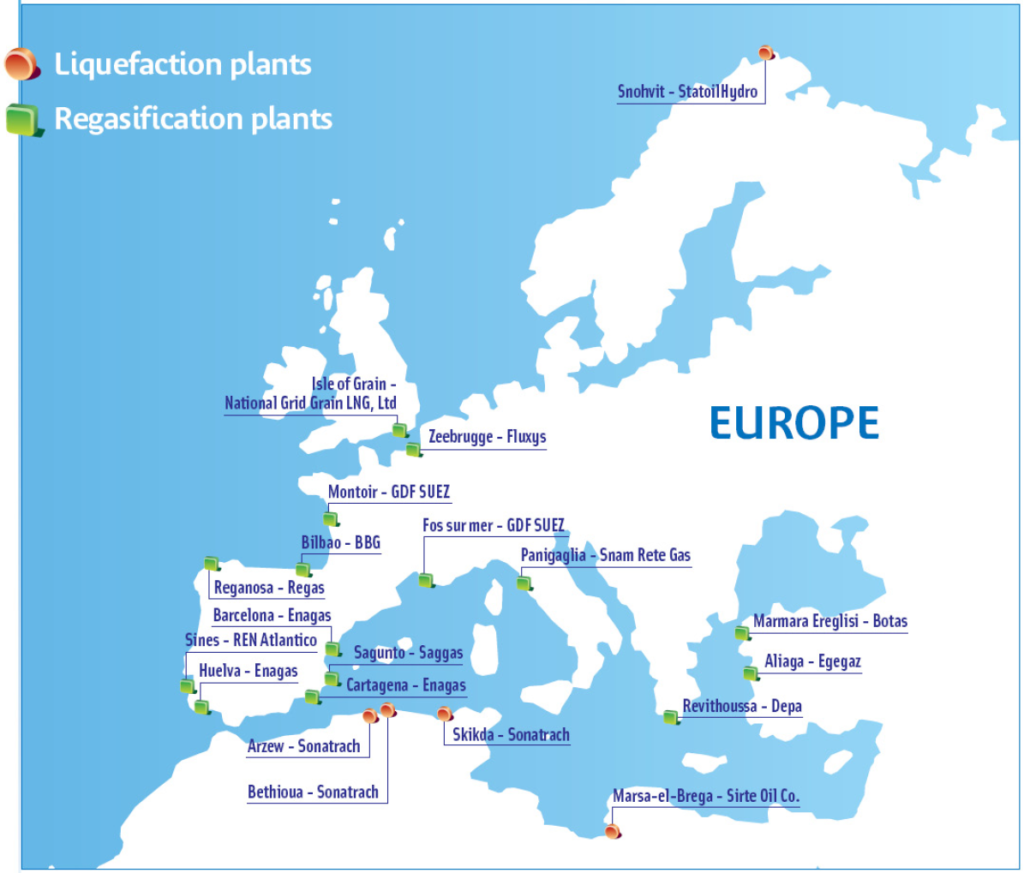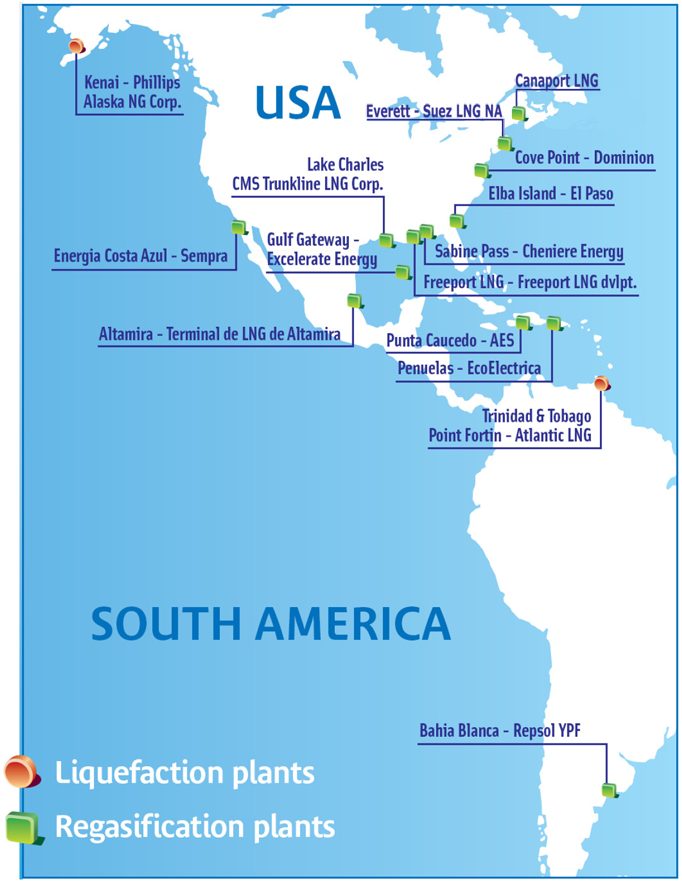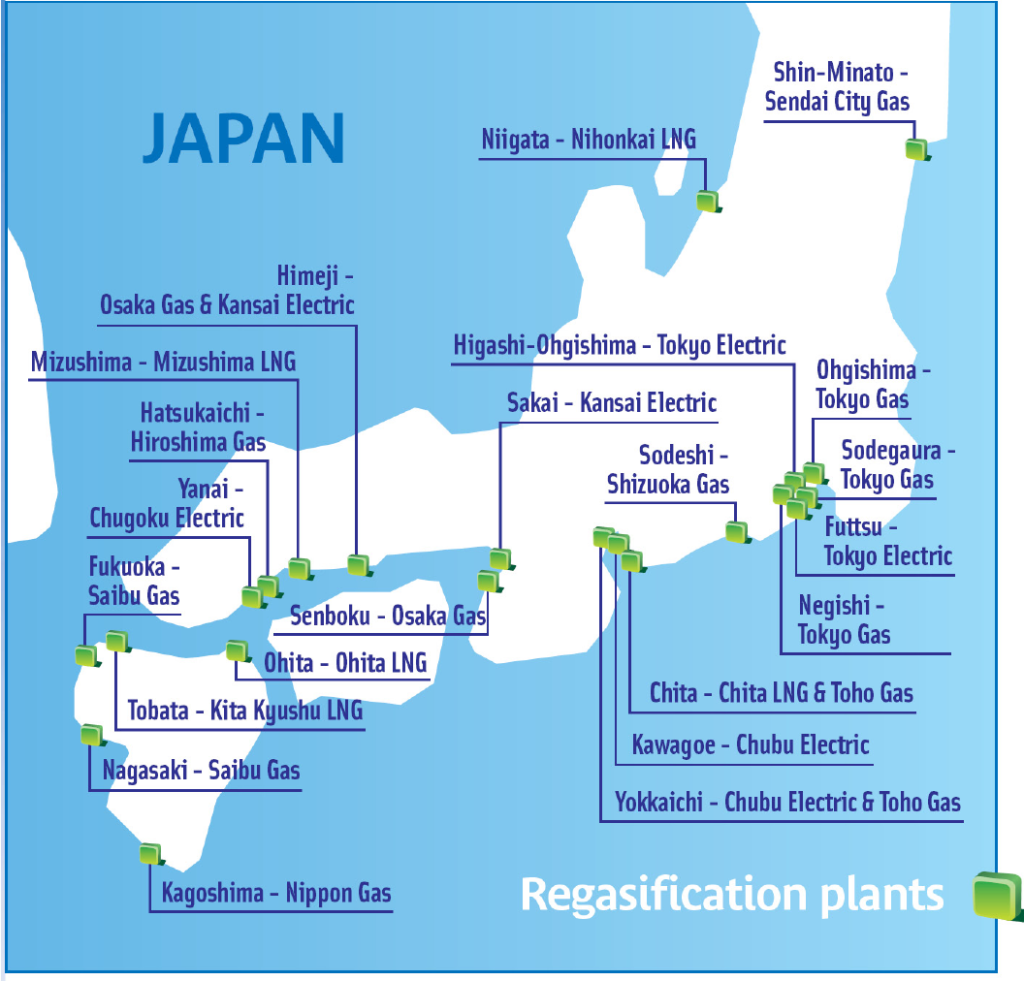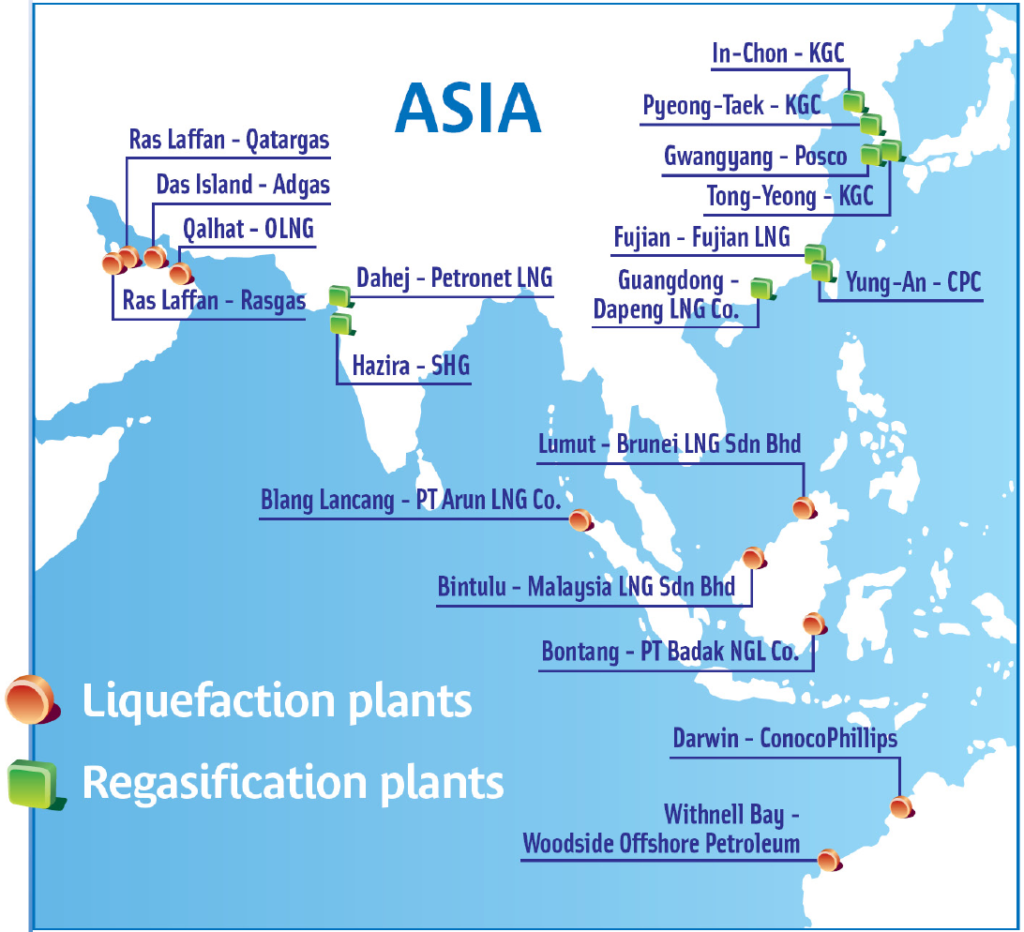 Source: GIIGNL
THE LNG SUPPLY CHAIN
LNG delivery is a multistep process. First, the liquefaction plants near the natural gas production sites transform the natural gas into liquefied natural gas.
Next, the LNG is loaded into LNG tankers and transported to import terminals in consumer countries, where it is unloaded in storage tanks to undergo regasification. Once returned to its gaseous state, the natural gas is distributed to customers through pipelines.
The entire LNG production and delivery process is governed by strict guidelines and requires dependable sources of supply and regular distribution. Accessible, reliable port facilities are therefore crucial to the safe production and delivery of LNG.
The LNG supply chain